---
SimplyBe have just launched their new denim campaign, #ShowUsYourSASS.
---
---
A ma-hoosive part of The Body Confidence Revolution is about freedom of self-expression. So, when the lovely SimplyBe people told me about this badass campaign which involves modern and cheeky promotional image material, I was so excited to be a part of it.
---
---
As fellow curvy girls (and womankind in general!) will know, it can be nigh on impossible to find well fitting, comfy jeans. I have personally struggled with this for as long as I can remember. Having wide hips and a contrasting small waist means finding jeans that fit well and are also comfortable can be and is still incredibly difficult with many brands. I often have a hell of a lot of gapeage with jeans, there's usually enough material to cover my butt, but as I like to wear high wasted, there's a lot of empty space at the back. Not cool. It's also difficult to know which style of jeans will suit your body type best. Brands love to throw these seductive names at us which tell us absolutely nothing about the fit and style of the garment, which is… helpful.
---
Because of this, a lot of women (myself included) write jeans off when it comes to putting outfits together. They're either too uncomfy because they don't fit properly or they're not to your taste. Meh. 
---
---
It wasn't until I discovered SimplyBe's jeans last year that I remembered how much I could and do love wearing jeans. And I've not been paid to say that, I genuinely mean it! As I said on my Snapchat earlier today, I would never endorse or work with a brand who I didn't respect and whose products were shit. SimplyBe's jeans are undoubtedly the best fit I've ever come across. They're also the most comfy and suit my sense of style the most. The brand itself is also incredibly kick-ass and supports real body positivity, for everyone. Win win!
---
So, when they asked me to spend a full day in their denim, I jumped at the chance!
---
As part of the #ShowUsYourSASS campaign, I spent a full day in some SimplyBe jeans. If you'd asked me to do this this time last year, I would have plainly said no. The only jeans I owned at the time were from Primark and Firetrap and fitted as well as a tiger in a birdcage. They had clearly only been designed with one body type in mind, which certainly wasn't mine. The thought of wearing either of them for a whole day and night was tear inducing. But as I've just said, I love SB's jeans so much, I could honestly wear them every day! So, I created two looks – one for day and night – with a key piece: a pair of SimplyBe's Chloe Skinny Ankle Grazer jeans. I wore these in a size 14.
---
It goes without saying that all of the following photos are straight out of the camera and totally edit/retouch free. If you see anything you like, click on the product names for the links to shop.
---
Here's what I created for a daytime look:
---
---
I rolled up the bottom of the jeans for a more vintage look. I teamed them with these Ravel Montgomery shoes (OMGOMGOMG), they're absolutely amazingly sexy but take a fair bit of breaking in so as long as you've got plenty of plasters, you're all good. This Grazia Stripe Shirt which despite the slight boob induced gape, is going to be an integral part of my life from now on. The length of it is spot on as is the material. I'd love to dress this up as well as down. Monochrome and stripes is a heavenly combination for me. For make-up, as this is a daytime look, I kept my lips super natural just putting a balm on them and did my signature eyeliner look. Even though I absolutely love it, I rarely wear make-up at all. Any extra time I can spend in bed takes priority. But today, I was feeling it.
---
---
No, humans don't have jaws that could cut glass from every angle. In case you didn't know.
---
---
I also put this Funnel Neck Coat (which is all kinds of awesome, so breathable and pretty and monochrome and pretty and monochrome and well shaped and awesome and pretty) and this Cushion Walk Tote Bag with the jeans. I have SUCH a thing for patent. AND for this bag. Ugh. Is it possible to want to marry a bag? 'Cause I do. The jewellery in these is all mine. Despite the fact that these jeans aren't quite as high waisted as I would normally wear, they're uber comfortable. I wore them all day without any issues. And then into the night…
---
---
For the evening look, I wanted to push myself a bit and go with something that I would normally be a bit too timid to actually try. I teamed the same pair of jeans with this glorious velvet Asymmetric Velour T-shirt, Slingback Court Shoes (I legit cannot even begin to tell you how heavenly Sole Diva heels are… they don't hurt. AT ALL) and Black Glitzy Drop Earrings/Bracelet which I am straight up obsessed with. For make-up, I kept the same dramatic eyeliner and added some matte red lipstick which I simply could not live without. I think the pop of colour really compliments the outfit too.
---
This photo is totally unedited, like the others, I've just converted it to black and white for a more vintage look.
---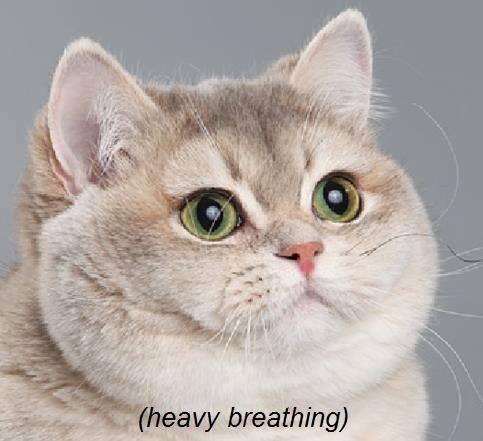 ---
…Of course an evening look in Scotland needs an extremely warm coat. This Lovedrobe Contrast Fur Jacket is everything I've ever wanted in life. Seriously. I want to wear this every single day. In the Winter. In the Summer. While I'm cooking. Showering. Sleeping. It needs to be on me EVERY SINGLE MINUTE OF THE DAY. I did wear my slingbacks with this outfit but after breaking my foot a couple of years ago I find it difficult to wear even little heels for long periods of time, so took them off before taking this photo.
---
My day in denim was a really fun experience. It reminded me that jeans are absolutely for everybody. Every single body. Don't ever let anyone tell you what you 'can' and 'can't' wear. If you wanna wear it, wear it! If you're having trouble finding a pair that you love and fit you comfortably, don't give up. They're out there! I've found that it's all about finding the right brand as each can be so different in terms of style and fit. I can hand on heart recommend SimplyBe jeans to anyone though.
---
To celebrate the launch of the #ShowUsYourSASS campaign, SimplyBe are offering 20% of jeans for a limited period (written on 24/02/16). And if you post some SASS-pirational photos in your new denim on Twitter or Instagram using the hashtag, you could win a year's supply of jeans! *cheers*
---
---
Stay sassy.
---
SIMPLYBE
Twitter | Instagram | Facebook
---